Samarthanam is a non-profit organization established in 1997 by Mahantesh G Kivadasannavar and Nagesh SP with a vision of building an inclusive society catering equal opportunities to the visually impaired, disabled and economically underserved. The founders, though visually impaired, looked beyond the various challenges to establish a society where the disabled will be respected as taxpaying individuals living with dignity. With diverse initiatives including Education, Skilling, Sports, Environment, Arts and Culture, Rehabilitation and Health and Nutrition, Samarthanam is an umbrella organization for people with disabilities supporting their endeavors at every level.
Over the years, Samarthanam has strived to erase the societal margins by sensitizing the society and in fact, the first visually impaired chartered accountant in India is a proud beneficiary of Samarthanam India. Samarthanam has achieved a humungous feat of transforming more than 60,000 lives for good in India.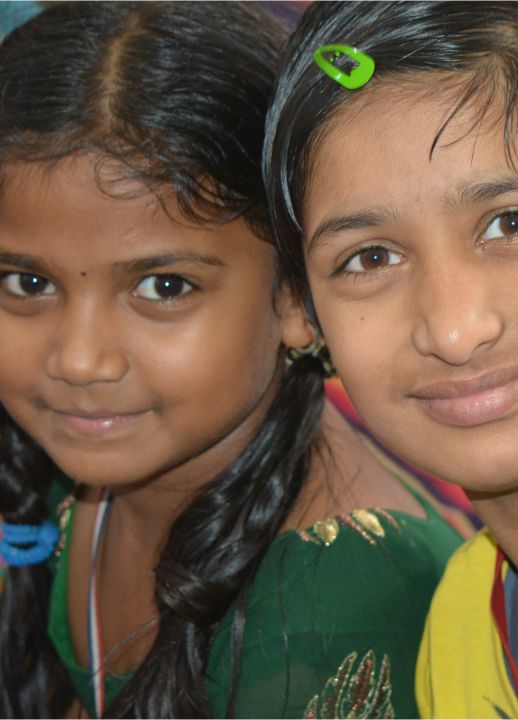 Samarthanam USA Appoints Dr.Varavani Dwarki as President, Announces New Leadership Team
Samarthanam USA, a non-profit organization whose mission is to build an inclusive society free from discrimination where persons with disabilities become contributing members, has appointed Dr. Varavani Dwarki as its new president and a new leadership team.
Action Speaks louder than words!

Become A Volunteer
Samarthanam Trust for the Disabled is a non-profit organization, established in Bangalore, India and is engaged in empowering persons with disabilities and distress in socio-economic-cultural fronts through its various initiatives on Education, Livelihood, Environment, Health & Nutrition, Sports, Culture and Rehabilitation.
In India, Samarthanam runs various projects in these arenas offering services to people with disabilities and the underserved, paving way to establishing an independent livelihood.
The Education program run by Samarthanam was initiated in 2004 to provide equal education opportunities to children with disabilities.
Recognizing the need to facilitate the disabled with basic livelihood skills training and provide widened employment opportunities, 'Livelihood Resource Centre' (LRC) was conceptualized by Samarthanam in 1999.
Samarthanam Samarthanam established Cricket Association for the Blind in India (CABI) in 2010 as it believed that sports is a rightful pursuit for people with disabilities, making them confident at various levels.
Samarthanam's environment initiative, Parisara, started in 2003, is a dry and e-waste management programme collecting, segregating and recycling waste to significantly lessen the burden on landfills.
Samarthanam Sunadha is a troupe of artists with disabilities who excel in Indian classical, folk dance and music presenting exceptional performances on various State, National and International platforms.
Vidyaprasad is an initiative by Samarthanam, supported by Government of India and Government of Karnataka.